Love Food Roadshow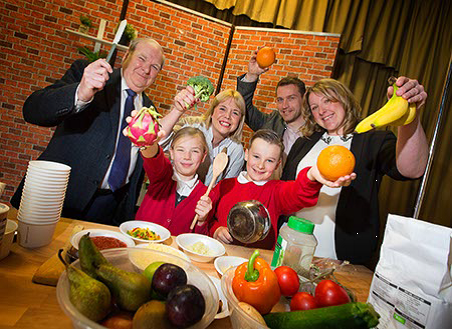 Hundreds of children were given hands on experience of how to be healthy as they learned to Love Food ahead of Bishop Auckland Food Festival in April 2016.
Children learn to Love Food Chef Clover Hudson visited Shildon Civic Hall on Thursday and Spennymoor Settlement on Friday to work with more than 500 youngsters from nine County Durham schools.
And the message for the mini-cooks was simple – eat well, understand how what you eat affects you and don't waste food.